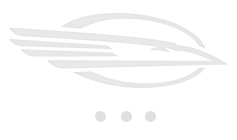 ---
2017 257 SSX SURF
LENGTH
25' 6"
[7.77m]
BEAM
8' 6"
[2.59m]
WEIGHT
4700 lbs
[2132 kg]
MAX HP
380 HP
[283kW]
FUN INSIDE AND OUT
CLICK/TOUCH AREAS BELOW TO SEE MORE!
Room for everything and everyone. Chaparral took wakesurfing to the next level when designing the 257SSX. The speed, fuel efficiency and maneuverability of a stern drive, and a wake that even a professional ride can appreciate. Surf in the morning, hang out at the sandbar in the afternoon, and cruise to your favorite waterfront eatery in the event. All with the same boat.

The Forward Drive is a new propulsion system that leverages Volvo Penta's forward facing technology to deliver amazing results. This innovative system provides versatility, added passenger comfort, efficiency, flexible trim and a host of performance benefits. It is the most versatile propulsion system available.
VERSATILITY
Forward Drive gives you versatility, enhancing just about every use of your boat, from cruising, to performance, to all types of water sports.
COMFORT
Because the Forward Drive is under the boat, there is less noise and exhaust, meaning more comfort.
EFFICIENCY
The Duoprop produces better bite, acceleration and speed in a more efficient, smooth way, that also increases fuel economy.
FLEXIBILITY
As opposed to a fixed inboard, the Forward Drive's variable trim easily adjusts upward to enhance watersports action, cruising or docking.
PERFORMANCE
Variable trim angles provide the right thrust for leisure cruising as well as top speeds, which are higher than an inboard. Speeding to plane is much faster than conventional inboards too. Turns are tighter and faster thanks to directional thrust.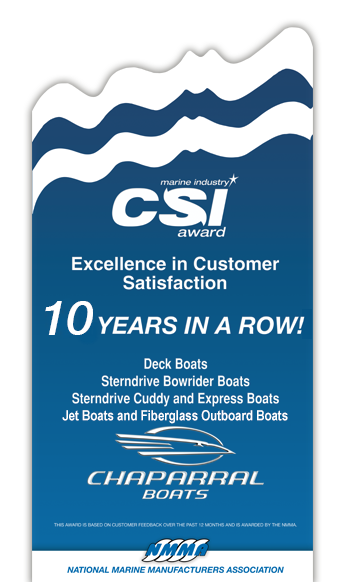 CUSTOMER SATISFACTION THAT MATCHES THE QUALITY OF OUR BOATS
Chaparral's dealer network is trained to provide first-rate customer service. The process starts by building the boats right. Then your Chaparral dealer takes over. Our network is dedicated to making both the buying process and regular maintenance effortless. Then, when the day comes, they'll handle your trade as you step up. Chaparral has earned the prestigious NMMA CSI award for excellence in customer satisfaction nine years in a row, and we have won these awards for every category of boat we make, a claim that most rivals cannot make.